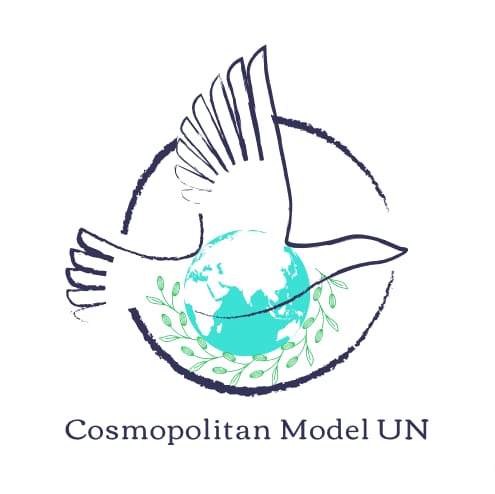 Secretariat's Message
Welcome to Cosmopolitan International Model United Nations You are the leaders in making. You are the promise of today and hope of tomorrow. It is your passion and commitment that will make this planet a better place. It is you who will find solutions to the world's problems. Shrouded by the dark clouds of extremism, unrest and hunger we as a race are fighting for mere survival, scraping the bottom for the slightest glimmer of hope. But if we fight as one, with all our strength, with all our moral authority, the dark clouds of uncertainty will part and the bright light of optimism will light our path to a better future.
We are delighted to announce the first edition of the Cosmopolitan Model United Nations. We hereby cordially invite your prestigious institute to the first edition of Cosmopolitan Model United Nations to deliberate upon some agendas of utmost importance providing the participants with a chance to take a step towards humanity and make a little change even during the ongoing pandemic because we believe that small steps taken by us can become a great leap by the mankind.
We endeavor, through this conference, to establish a paradigm change in the spirit with which Model United Nations conferences are conducted, as well as provide the best of logistical support to delegates and dignitaries in order to facilitate a smooth and efficient two days of deliberations.
We assure the finest Executive Board panel and a platform to raise your voice on earnest issues ranging from national to international arenas. We very much look forward to the most intellectually stimulating and enjoyable conference. We hope to see you make the most of this opportunity to showcase your abilities to the world. We have faith that each one of you will do a marvelous job.
Go ahead young leaders, we are proud of you.
Regards, Secretariat